Jazz Studies
Derek Cannon, Jazz Ensemble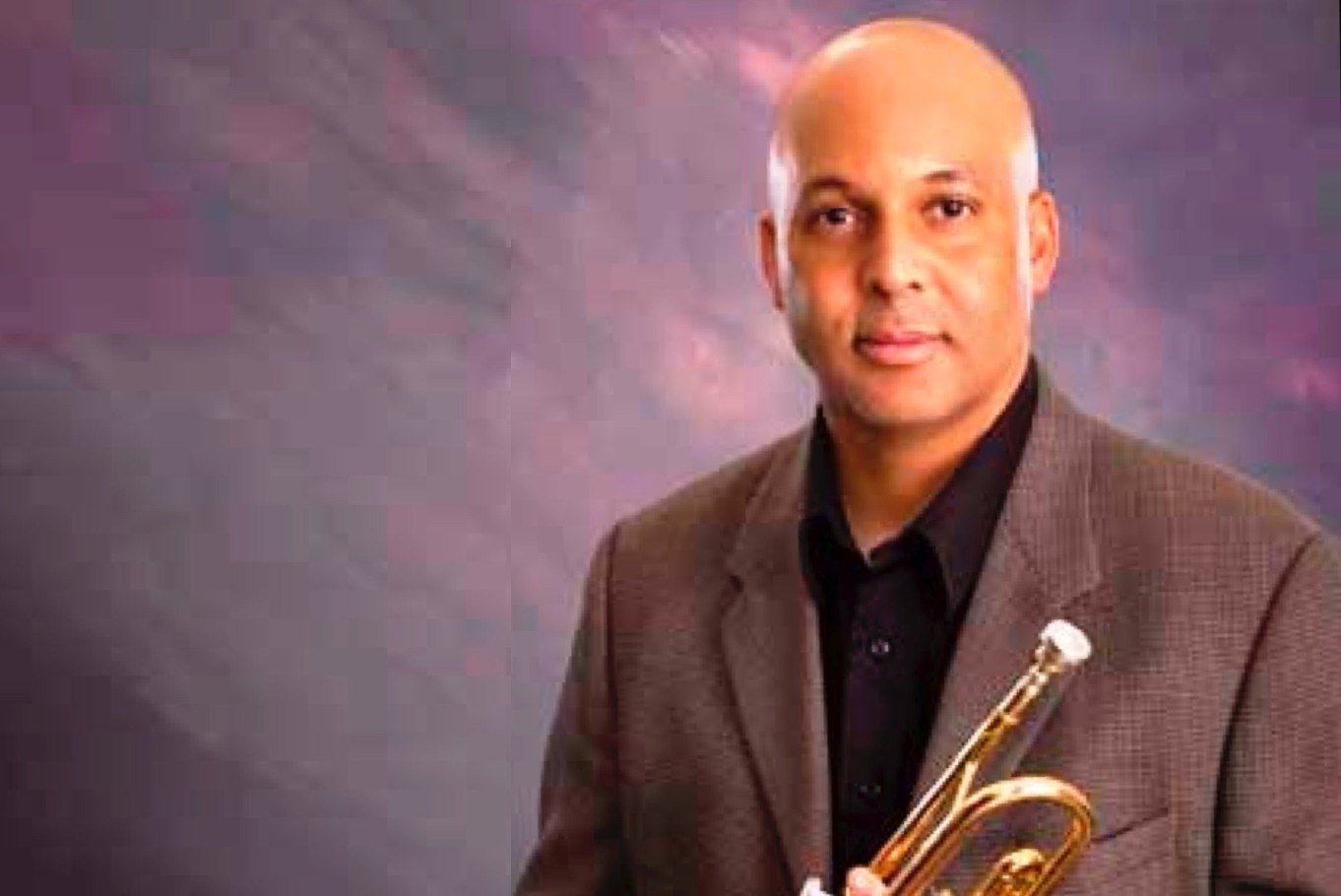 Derek is an accomplished performer and music educator having earned a Bachelor of Arts in Music, and Master of Music degrees from San Diego State University (SDSU). During his time as a student at SDSU he won many soloist awards at jazz festivals throughout the state. Derek has maintained an active performing career which includes performances with Natalie Cole, Clark Terry, The Four Tops, The Temptations, and Jon Faddis to name a few. As a BMI affiliated composer Derek has also written and produced music for several recording artists in the Chicago area.

Internationally, he has performed at The Montreaux Jazz Festival in Switzerland, The North Sea Jazz Festival in The Netherlands, The Umbria Jazz Festival in Italy, and The Montreal Jazz Festival in Canada. Derek's recent recordings include "Coup d' Eclat," with Monette Marino, 2010, "From Me To You," with Paula Prophet, 2010, "Free Your Mind," with Walter Beasley, 2009, "Destiny," with Kamau Kenyatta, 2008, and "Come On Over," with Allison Adams Tucker, 2008.

In addition to being a member of the music faculty at Grossmont College, Mr. Cannon has also chaired the Jazz Studies Department at Chicago State University (1995-1999), and is a member of the jazz studio faculty at San Diego State University. Derek Cannon has been a member of the Grossmont College Music Department Faculty since 1993. His classes include Music Theory, Jazz Improvisation, Elements of Jazz, and he is the founder/director of the Afro-Cuban Ensemble. In 2002, Derek was elected to the prestigious "Who's Who Among America's Teachers."

As a faculty member of the Jazz 88.3 Summer Jazz Workshop, Derek Cannon works with middle school and highschool jazz musicians preparing them for programs across the country, including Grossmont College Music Department's Jazz Studies program. This is just one of the many ways Mr. Cannon engages in music outreach in our community.
Office 230-E
Phone (619) 644-7257
E-Mail: Derek.Cannon@gcccd.edu
Melonie Grinnell, Vocal Jazz Ensemble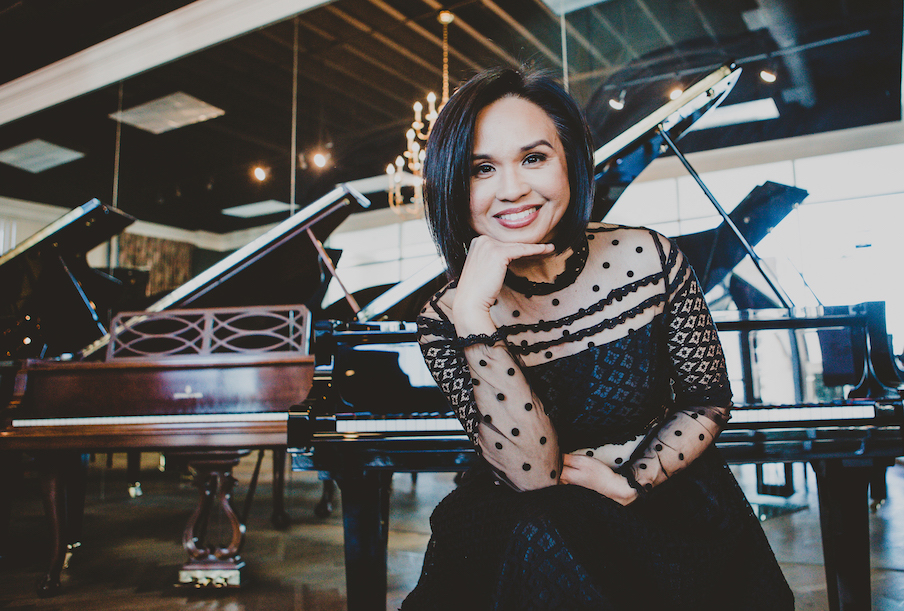 Melonie Grinnell is a San Diego based jazz pianist. Active as an educator and performer, she began studying piano at the age of four and has since been recognized not only for her skills as a pianist, but also for her abilities as a vocalist, music educator, and musical director. Melonie received her Bachelors of Music degree in Music Education with a jazz emphasis from the University of Miami and a Masters of Music performance degree in Jazz Studies from San Diego State University.
Melonie has an extensive list of musical performance experiences in jazz, classical and musical theater. She has performed in well-known San Diego jazz venues including Dizzy's, Croce's Jazz Bar, 98 Bottles and the Athenaeum Music and Arts Library. Melonie has also worked as a musical director and pit keyboardist for Starlight Civic Theater, the San Diego Repertory Theater, and the Lawrence Welk Theater. Additionally, she has been employed by Royal Caribbean International Cruises, both as a pianist and musical director for shows featuring major headliner acts.
Melonie has been a music educator at the college level for 15 years and is proud to be part of the prestigious music faculty here at Grossmont College. Her teaching experience extends to Miracosta and Southwestern Colleges. Classes include Music Theory I, Class Piano, Music History, Jazz Piano, Musicianship for General Ed. Elementary and Vocal Jazz Ensemble. She teaches traditional face-to-face classes as well as online classes.
Additionally, she is on the faculty for the Francis Parker/KSDS 88.3 Summer Jazz Workshop where she teaches jazz piano and co-directs middle school to high school student ensembles. She is also active as an adjudicator for instrumental jazz festivals including the Coronado/COSA Jazz Festival and the KSDS Jazz 88/CMEA festival.
Melonie Grinnell has been a member of the Grossmont College Music faculty since 2001.
Office: 230-I
Phone: (619) 644-7254
E-Mail: melonie.grinnell@yahoo.com
For more information on Melonie Grinnell, please visit her professional webpage at: www.meloniemusic.com
Justin Grinnell, History of Jazz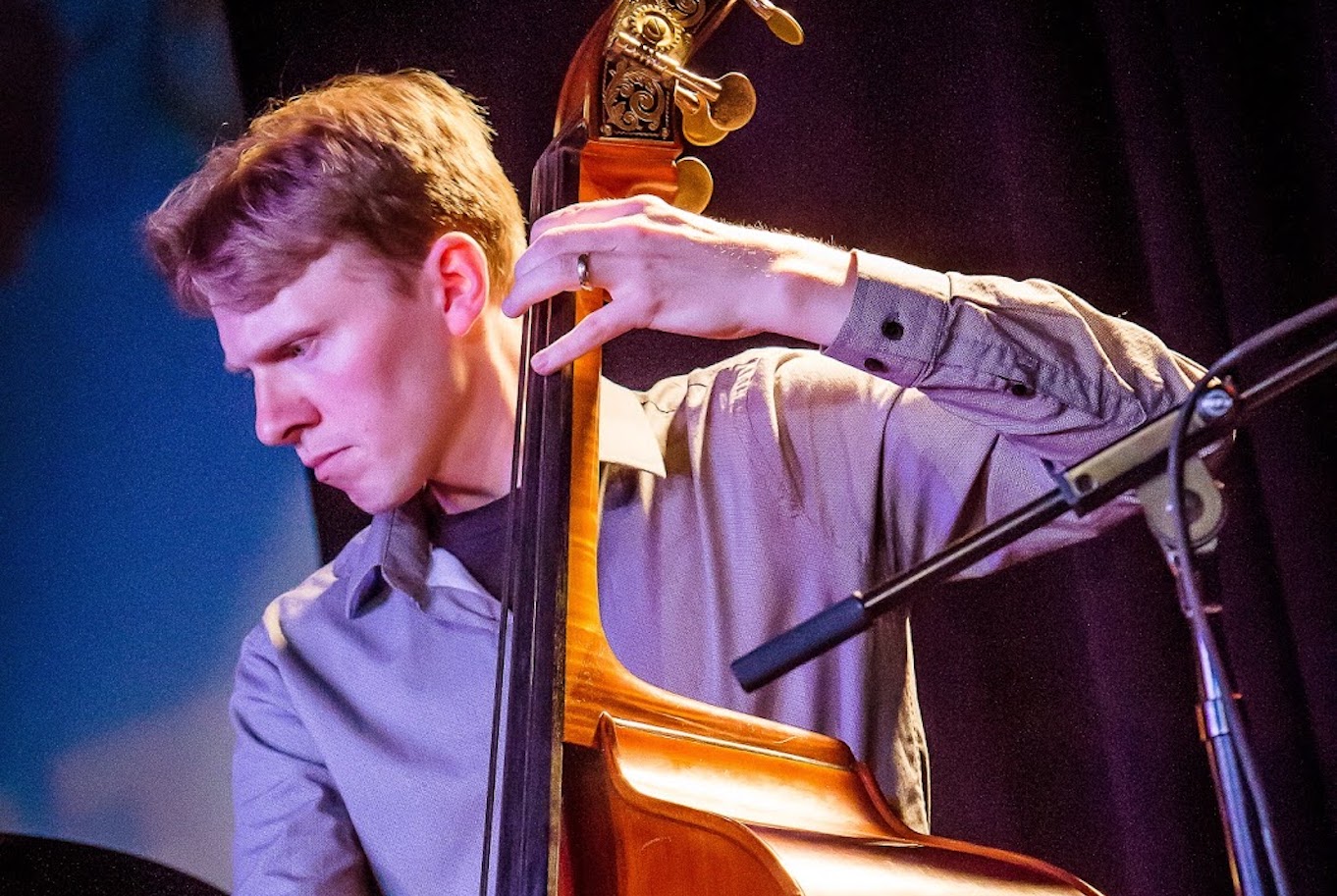 Justin Grinnell is a San Diego-based freelance musician and music educator. A versatile acoustic and electric bassist, Justin is comfortable performing a wide variety of musical styles such as jazz, latin, funk, rock, pop, musical theater, and classical.
In May 2005, Justin received his Master's Degree in Jazz Performance from San Diego State University. While attending SDSU on a full scholarship, he had the opportunity to travel, perform, and teach in South and Central America as a member of two faculty-student jazz groups. At this time, Justin studied privately with internationally acclaimed acoustic bass soloist, Bert Turetzky.
After receiving his Master's degree in Jazz Performance from SDSU, Justin was accepted into the Henry Mancini Institute's 2005 Summer Education Program on a full scholarship. HMI provided Justin with the opportunity to work with one of Los Angeles' premiere session bassists, Nathan East, as well as Billy Childs, Dave Liebman, Christian McBride, and Vince Mendoza.
Justin is currently performing and composing for several jazz-influenced groups. In addition to leading his own groups, Justin is also a member of the Brazilian Jazz-inspired Danny Green Trio. The trio's debut CD, "With You In Mind," won the 2009 San Diego Music Award for Best Jazz Album and their 2012 sophomore release, "A Thousand Ways Home," was recently nominated for the same award. Justin is also a member of the ARC Trio, a creative collaboration stretching the boundaries of modern jazz.
Although Justin is often performing in familiar San Diego jazz hotspots, he is also no stranger to San Diego's best-known theaters: the Civic Theatre, the Old Globe, Spreckels, and the La Jolla Playhouse. Justin has spent a lot of time at these venues as a pit orchestra member for a number of Tony Award-winning musicals, such as A Chorus Line, Avenue Q, The Drowsy Chaperone, Spamalot, Grease, and The Color Purple.
Justin recently began his doctoral studies at the University of Southern California. Besides studying privately with Los Angeles' first-call jazz bassist, Darek Oles, Justin's enrollment at USC has already given him the opportunity to study with internationally-recognized jazz artists Peter Erskine, Russ Ferrante, Bob Mintzer, and Alan Pasqua.
In addition to his performing schedule, Justin is also a dedicated music educator. In addition to teaching at Grossmont College, he frequently serves as an adjudicator and clinician at local jazz festivals.
If you'd like to read more about Justin and his musical activities, then check out his website and regularly updated itinerary at http://www.justingrinnell.com/.
Business Email: justinjazzbass@yahoo.com (preferred mode of contact)
Phone: (619) 644-7254
Office: 230-I
Justin has been teaching in the Grossmont College Music Department since Fall 2005. His current courses include MUS 105: Music Theory I and MUS 111: The History of Jazz.