Dream Center Program/Programa Centro de Sueños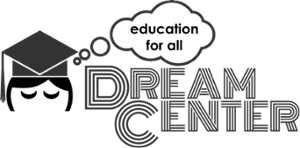 Who are we?
Our mission at the Dream Center is to create a safe space within Grossmont College that offers a support system for undocumented students and their families. We aim to promote awareness of the issues and challenges that affect undocumented students in our college and community in order to ensure respect and appreciation of diversity, while promoting equal access to education. The Grossmont College Dream Center was established in January 2016.
Questions about your California Dream Act application?
If you need help with your California Dream Act application (CADAA), Grossmont College Campus Logic account, or unsure about your financial aid status as an undocumented student - please contact Nadia Almaguer, our California Dream Act Financial Aid Advisor:
To schedule a Zoom appointment, select "Advisor for last name A-B, FYE, Undocumented/PUENTE".
Note to FAFSA applicants: If one of your parents/guardians is undocumented and you need help completing the parent income section of your FAFSA, please contact Nadia.
Accommodations:
If you need any accommodations during your appointments or interactions with anyone at Grossmont College (i.e. ASL interpreter), please contact the Grossmont College Accessibility Resource Center (ARC) to set up the accommodation.
ARC phone: (619) 644-7112
ARC website: https://grossmont.edu/arc
Who is eligible for our program?
Anyone who meets the following criteria:
Be undocumented. We define "undocumented" to include all immigrants who reside in the United States without legal status. See more information here.
Be enrolled at Grossmont College.
What services do we provide?
Career, academic and personal counseling
Education Planning
Assistance with the California Dream Act application with Nadia Almaguer, financial aid advisor for California Dream Act applicants. See below on how to reach Nadia directly.
Financial Aid assistance through book vouchers to help pay for your course textbooks.
Questions about your courses, career, our program or would like to create an educational plan?
Make an appointment with Dream Center adjunct counselor by clicking on our "Make an Appointment" button.

How to schedule a Zoom Appointment:
You will find both Zoom appointments and On Campus appointments listed on the Dream Center Online Appointment System.
If there is an On Campus appointment, that you would like to change to Zoom: (1) schedule your "On Campus" appointment, and (2) and then call (619) 644-7617 to request for your On Campus appointment to be switched to a Zoom appointment. Make sure to confirm that you have received the Zoom link to your email.

Business hours for this phone are: Mon-Tue 8:00a-6:00p, Wed-Thu 8:00a-5:00p, Fri 8:00a-1:00p. If no one answers, feel free to leave a voicemail with your phone number, and a staff member will call you back. All campus offices are closed during the following 2022 holiday dates: Sep. 5, Nov. 11, Nov. 24-26, and Dec. 23-Jan. 2, 2023.
Details for "On Campus" appointments:
For all On Campus appointments, please review the following tips. We recommend you arrive at least 15 minutes before your appointment so you have time to find parking, pay for a parking permit (if needed), and find the Dream Center office. Once you arrive to the Dream Center office, you will need to check in with a Counseling Front Desk staff member.
Dream Center Office Location at Grossmont:
Building 10 - General Counseling Department
Room 165D
Here is a map of the Grossmont College campus: https://www.grossmont.edu/visit-grossmont/grossmont-maps-and-directions.php
Grossmont College address:
8800 Grossmont College Drive
El Cajon, CA 92020
Parking: Please review the following web page for details on parking. If you are a Grossmont or Cuyamaca student, click on Students. If you are not a current student, click on One-Day Parking Permit for Guests for details on a parking permit. For any questions about Parking, please call CAPS: (619) 644-7654.
https://www.gcccd.edu/public-safety/parking-services.php
Appointment Location: The Dream Center office is located inside the General Counseling department in Building 10. Here is a map of the Grossmont College campus: https://www.grossmont.edu/visit-grossmont/grossmont-maps-and-directions.php
Once you arrive to the General Counseling department, please check in with their front desk and a Dream Center counselor will come out to meet you in their lobby. Feel free to call the Counseling Front Desk Staff if you are having any issues locating the Counseling department: (619) 644-7208.
Questions about AB540?