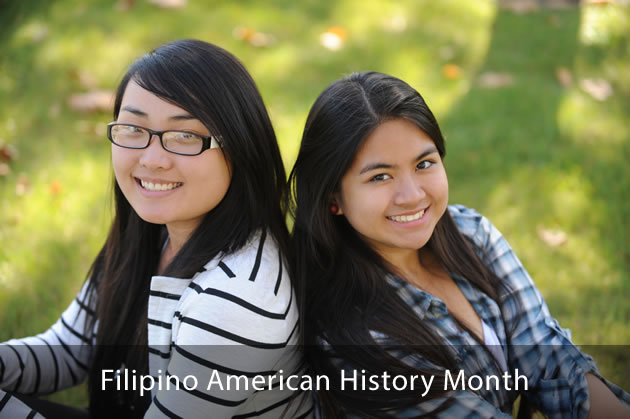 ---
Sponsored by:

Asian Pacific Islander Committee
Filipino American History Month
The Asian Pacific Islander Committee is proud to celebrate our Filipino American faculty, staff, and students by promoting joyous and instructive activities to enrich our college community. Salamat po!
October 13 - October 30
10/13 - Open Mic
Open Mic
Any GCCCD student, faculty, staff or administrator may perform
Attendance open to all
Date: October 13
Time: 3:30 pm - 4:45 pm
Location: Online
Host/Emcee: DJ Kuttin Kandi
10/21 - Defining American
Defining American
Cosponsored by the JEDI (Justice, Equity, Diversity & Inclusion)
Date: October 21
Time: 3:00 pm - 4:00 pm
Location: Online
Presenter: Jose Antonio Vargas
Journalist, Filmmaker & Activist Council

RSVP here
10/22 - Communal Adobo Cooking Hour
Communal Adobo Cooking Hour
Let's cook together from our kitchens, on Zoom! Get your ingredients together for a Filipino-style adobe dish, and we'll build community, conversing while we go through the steps of making this delicious meal.
Date: October 22
Time: 5:30 pm - 6:30 pm
Location: Online
10/26 - Samahan Filipino American Performing Arts
Samahan Filipino American Performing Arts
Music and Dance
Date: October 22
Time: 10:30 am - 11:30 am
Location: Main Quad
More Info:
- Open to the GCCCD community, but subject to change
- Food sponsored by ASGC and provided by Tita's Kitchenette
- COVID-19 protocols will be observed on campus


10/27 - Connections to the Homeland
Connections to the Homeland
Fil-Am Panel Discussion
Date: October 27
Time: 17:00 pm - 8:15 pm
Location: Online
Panelists:
- Alyssa Crisostomo, Grossmont College student
- Daniela Sow, Assistant Professor, English
- Desmond Morente Ph.D, Counseling Faculty
- Gabe Angcao, Grossmont College student
- Lisa Negre Brlas, Public Services Library Technician
10/30 - Diaspora to the Republic of Korea
Diaspora to the Republic of Korea
A Montage of the Filipinx
Date: October 30
Time: TBD
Location: TBD
---
Safety Protocols
- Space is limited for in-person events
- COVID-19 protocols will be observed on campus
- Vaccination required