Piano
Melonie Grinnell, Chair of Piano Studies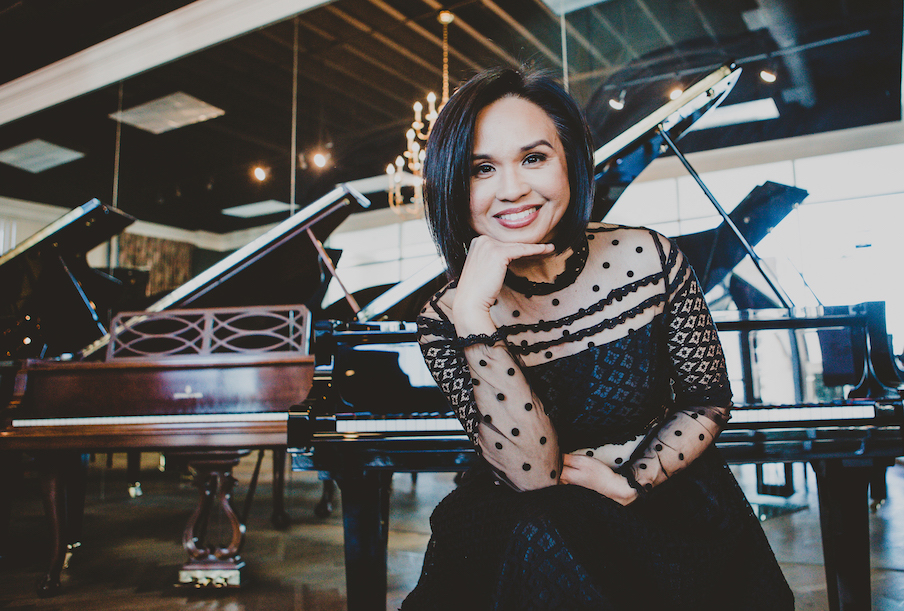 Melonie Grinnell is a San Diego based jazz pianist. Active as an educator and performer, she began studying piano at the age of four and has since been recognized not only for her skills as a pianist, but also for her abilities as a vocalist, music educator, and musical director. Melonie received her Bachelors of Music degree in Music Education with a jazz emphasis from the University of Miami and a Masters of Music performance degree in Jazz Studies from San Diego State University.
Melonie has an extensive list of musical performance experiences in jazz, classical and musical theater. She has performed in well-known San Diego jazz venues including Dizzy's, Croce's Jazz Bar, 98 Bottles and the Athenaeum Music and Arts Library. Melonie has also worked as a musical director and pit keyboardist for Starlight Civic Theater, the San Diego Repertory Theater, and the Lawrence Welk Theater. Additionally, she has been employed by Royal Caribbean International Cruises, both as a pianist and musical director for shows featuring major headliner acts. See full bio here.
Melonie Grinnell has been a member of the Grossmont College Music faculty since 2001.
Office: 230-I
Phone: (619) 644-7254
E-Mail: melonie.grinnell@gcccd.com
For more information on Melonie Grinnell, please visit her professional webpage at: www.meloniemusic.com
Ken Ard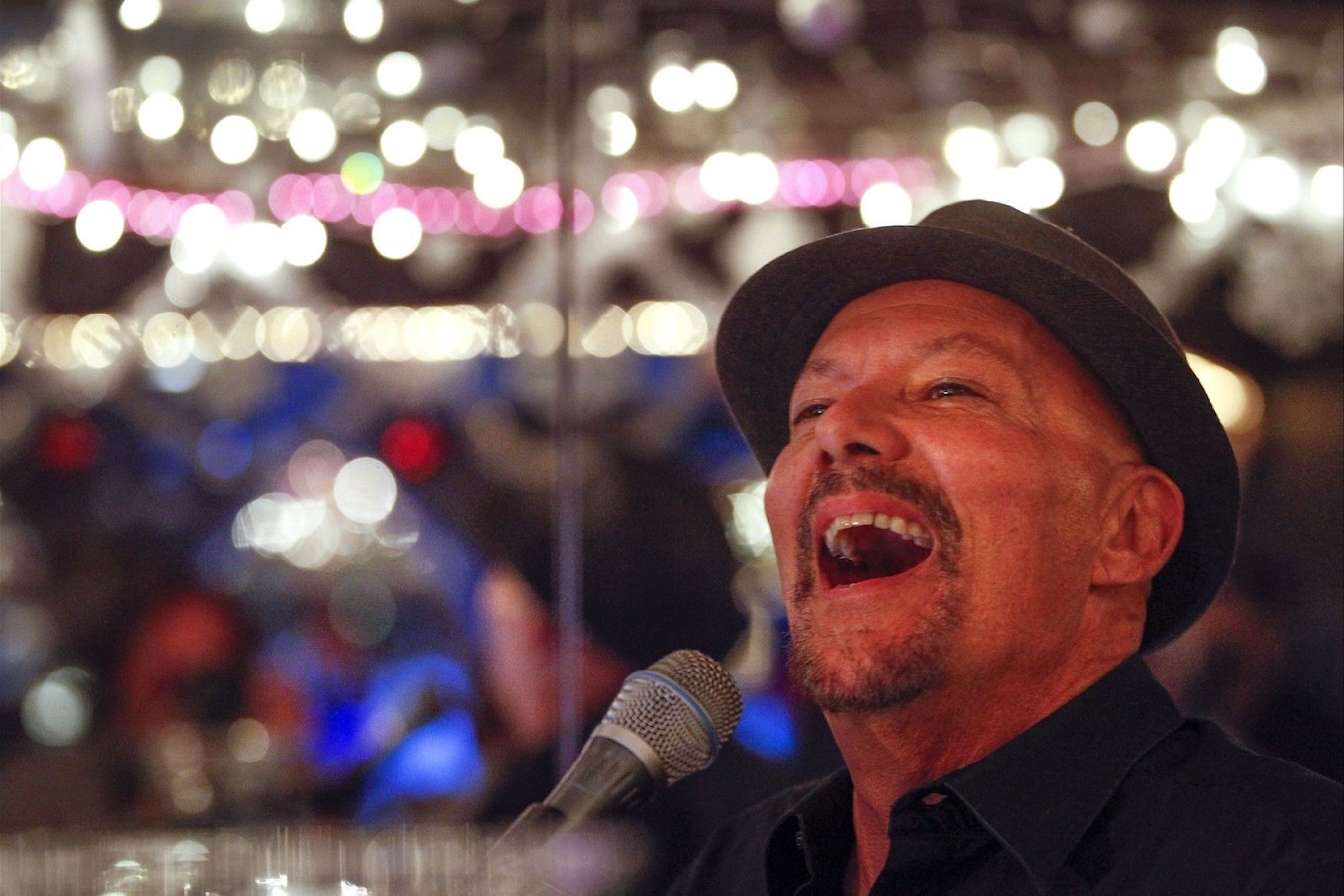 Ken holds a Master's Degree in Piano Performance from the University of Southern Mississippi, with an undergraduate degree in Music Performance from the University of New Orleans, as well as private study with the great Ellis Marsalis. Ard currently maintains a faculty position at both Grossmont and Mesa Colleges in San Diego. In addition, Ard maintains a vibrant private piano studio at his home, where he has approximately twenty students of all ages. Ard is a member of the California Music Teachers' Association , ASCAP, and the Jazz Education Network. One of his private students, Chase Morrin, has won the prestigious ASCAP Young Jazz Composers Award for three years running, the youngest winner ever at twelve years old. Ard is one of the few local piano teachers who specializes in both classical and jazz piano styles. Students range in age from six years old to sixty-something.
Growing up in New Orleans, Ard joined his first band at age twelve and has performed professionally since that time for audiences all over the world, from New Orleans to Europe to San Diego. Before moving to San Diego, Are performed for several years with Tony-nominated vocalist B.J Crosby, of the original cast of Smokey Joe's Cafe on Broadway.
Ken Ard has been a member of the Grossmont College Music Faculty since 1988. His classes include Introduction to Music, and Class Piano.

www.kennyard.com
Office: 230-I
Phone: 644-7254
E-Mail: kenny@kennyard.com
Randy Beecher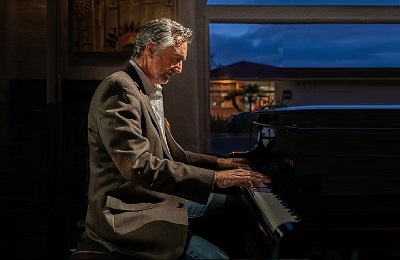 Randy is a well known member of San Diego's professional musical community. Mr. Beecher graduated from SDSU with a Bachelor of Arts (B. A.) degree in Music and a Master of Music (M. M.) degree in Musicology.

Mr. Beecher has a 24-year career as a musician, specializing in piano entertainment. As a performer, he is renown for his relaxed stage presence and ability to encourage audience participation. Beecher's musical prowess and diversity span the early classics of the '30s and '40s -- George Gershwin, Cole Porter, Irving Berlin -- to modern composers such as Andrew Lloyd Weber and Marvin Hamlisch.

His public performances include Humphrey's, Hotel del Coronado, Red Tracton's, L'Auberge Del Mar, La Valencia Hotel, Bahia Hotel, Town & Country Hotel, and the Westgate Hotel. He also has performed privately for numerous celebrities including: Ann Bancroft and Mel Brooks, Dick Van Patton, Jenny and Sid Craig, Tim Conway, Dick Enberg, Tony Gwynn, Tommy Lasorda and members of the Los Angeles Dodgers. Randy even shared a piano bench with internationally recognized composer/arranger Burt Bacharach. Mr. Beecher continues to be sought after for weddings and other social and business functions nationally. His regular performances at Mille Fleurs, in affluent Rancho Santa Fe, continues to draw a local and national following.

Randy Beecher joined the Grossmont College Music Faculty beginning in the Fall 2000 semester. His course schedule includes Class Piano and Great Music Listening.
Office: 230-I
Phone: (619) 644-7454 x3617
E-Mail: : teachbeech@gmail.com
Erik Garriott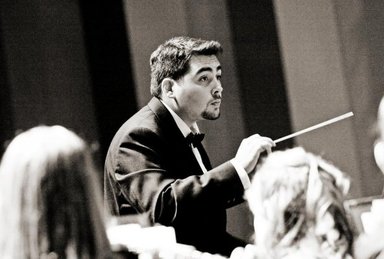 Dr. Erik Garriott is a conductor, pianist, percussionist, and music educator residing in San Diego, CA. His music studies began at Point Loma Nazarene University (PLNU) where he received a Bachelor of Arts in Music Education in 2010. In 2013, he completed a Master of Music in Orchestral Conducting at California State University Northridge (CSUN). Finally, he received his Doctor of Musical Arts in Orchestral Conducting from the University of South Carolina (UofSC) in 2017.
Dr. Garriott has conducted and worked with many ensembles in the United States including: the PLNU concert band (2007-2010), the PLNU chamber orchestra (2008-2010), San Diego Honor Band (2008), Point Loma Opera Theatre (2009, 2017), CSUN Symphony Orchestra (2011-2013), CSUN Opera (2011-2013), CSUN Youth Philharmonic and Youth Symphony (2011-2013), UofSC Symphony Orchestra (2014-2017), UofSC Campus Orchestra (2014-2017), and the Columbia Community Orchestra (2016-2017).
Dr. Garriott currently works with the San Diego Community College District and the Grossmont-Cuyamaca College District as an adjunct professor of music. He also maintains a student schedule at Greene Music Education Center, and in his own private studio.
If you are interested in learning more please visit www.completeconductor.com


Phillip "Jay Jay" Lim
"Jay Jay" completed his B.S. with a minor in music at the University of Arizona and his B.M. in Music Therapy from the Berklee College of Music. He has since worked as a music therapist, educator, and performer in San Diego since 1999. He served eight years as a music therapist at the Bayview Behavioral Health Campus in Chula Vista, where he helped clients of all ages cope with various psychiatric issues. His position at Bayview also allowed him to work as a clinical training supervisor for Musicworx of California, where he has supervised, oriented, trained, and formally evaluated music therapy interns to prepare for work in the adult psychiatric setting.

Since 1999, Jay Jay has served as a music therapist and educator for the Greene Music Education Center. As an educator for Greene Music, he has had the chance to acquire a wealth of experience of teaching piano to the adult learner, and as a music therapist, his experiences have varied from creating a geriatric music therapy program for assisted living and skilled nursing facilities, to involvement with the Senior Recreational Music Making Project, a bi-coastal research collaboration between Yamaha, Remo Drums, and the Mind-Body Wellness Center in Meadeville, PA. During this 2-year project, he was one of two music therapists on a research team which studied the effects of creating a "musiculture" within an older adult facility.

Although education remains his passion, Jay Jay has enjoyed a busy schedule as a performer. He is music director and accompanist for Park Hill United Methodist Church in Chula Vista, and he plays twice a week at Croce's Jazz Bar for both Yavaz and the Dave Scott Ensemble. He is currently a board member of JAG (Jazz Association of Greater San Diego), and since the year 2000, he has been pianist and coordinator for a weekly jazz jam which is currently held at South Park Bar and Grill. He has more recently finished a M.M. in Jazz Studies at the San Diego State University, where he studied with Rick Helzer. Jay Jay continues to study with San Diego pianist, Lynn Willard. For more information on Jay Jay, please visit his webpage at: www.jayjaylim.com
Jay Jay has been a member of the Grossmont College Music Faculty since the Fall of 2007. His classes include Class Piano and Introduction to Music.
Office: 230-I
Phone: 644-7254
E-Mail: pianoinstructor@gmail.com
Bryan Verhoye
Bryan Verhoye is a concert pianist who trained at the USC School of Music, the Aspen Music School, and the Peabody Conservatory. He has won first-prize awards from the International Piano Recording Competition and the Carmel Music Society, as well as multiple awards from the Musical Merit Foundation of San Diego. His performance in Carmel of Stravinsky's "Three Movements From Petrouchka" was broadcast on National Public Radio's syndicated Performance Today program.
In addition to being featured numerous times with the San Diego Symphony in both classical and jazz settings, he has appeared every December since 2001 in the Carols By Candlelight concert alongside performers such as Kenny Loggins, America, The Little River Band, Stephen Bishop, Billy Ray Cyrus and Kim Carnes; he has also appeared in concert with Grammy-award winning violinist/composer Mark O'Connor.
Mr. Verhoye has appeared frequently as a solo recitalist, accompanist, and concerto and chamber music performer in San Diego and throughout the West Coast. He has performed for the educational outreach programs of the San Diego Chamber Orchestra, the La Jolla Music Society and the Mainly Mozart Festival.
Along with teaching piano, being a published composer and arranger, and being the accompanist for the San Diego Master Chorale since 1998, he is also Music Associate at Point Loma Community Presbyterian Church, and Adjunct Professor of Music at Grossmont College.
Office: Room 230-I
Phone: (619) 644-7254
E-mail: bryanverhoye@me.com